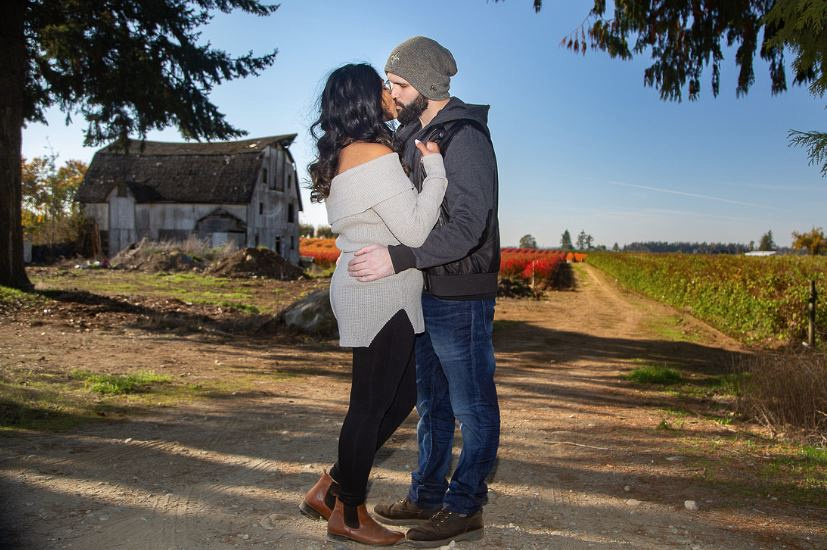 Whether you are engaged to be married already, or you think the question may be coming up soon, there are a few things that can make a marriage proposal extra special. Some couples sign up for an engagement photoshoot to celebrate the occasion; it's a beautiful reminder of when, how, and why you got engaged in the first place.
Much like the engagement itself, you can make your photoshoot extra special. From what to wear to places to go, here are seven things to keep in mind before your upcoming session.
1. Definitely Go Professional
This part goes without saying, but it's so true. A professional photographer will ensure you get the best photos of your engagement while organizing the session and catering to your needs and comfort. The best tip is to book your engagement photoshoot with the same photographer who you wish to do your wedding photos. This will give everyone the opportunity to get comfortable and connect prior to the big day, and that sense of comfortability makes for wonderful photos at your wedding.
2. Dress for Comfort
Clothing matters in terms of being comfortable. Why? Because if you wear something new you have never worn, if it's too tight or clingy and uncomfortable, you may spend the session rearranging yourself in this outfit. Such discomfort really shows in photos!
Pick out an outfit that makes you feel fantastic. If you do decide to go with something new, make sure you do a test run (a date night perhaps), and with plenty of time to wash in case of spills, stains, and other such mishaps. When choosing your outfit, consider also how they will photograph; for example, pieces that flow nicely as you move are best for the ladies, especially if you are doing an outdoor engagement session.
3. Splurge on the Professional Makeover
This tip is more optional, but it's a good idea if you don't feel confident in your own skills. Adding slightly more makeup to an everyday look may ensure you don't appear washed out. If you are using a wedding day stylist for your hair and makeup, this might be a valuable time to have your consultation with them prior to the photo session.
4. Take the Day Off
By making it a day-long affair, you are not only giving yourself plenty of time for great photos, but also you're not rushing yourself or your photographer. Starting your day in this mindset will help feel connected and romantic with your betrothed before, during, and even after the shoot has taken place. Why not start your day off with coffee or brunch at your favourite spot? You could invite your photographer to meet you there and even get a few shots in before moving on to your next location.
5. Location, Location, Location
Make sure your engagement shoot is yours. You decide where you want to have your shoot. Where are you most comfortable as a couple? Have an at-home session if making coffee or a meal together at home and snuggling on the couch is your preference. Or if you are the adventurous type and like activities such as hiking, perhaps you want photos of you doing these things? Don't be afraid to explore incorporating these kinds of activities into your photoshoot. You don't have to have the same generic engagement photos as everyone else!
6. Going Outside? Schedule Around the Sun
There are peak times of day which are the best for photos because of the lighting of the sun. If you are looking for a golden light, a.k.a. the golden hour, just before or after the sun sets is the perfect time to shoot. It helps to be aware of what time the sun is supposed to set or rise if you are going for this lighting. For sunrise, that early, early morning light can be the most romantic and perfect for an engagement shoot. Early afternoon may sound like a good schedule-wise time, but the light is much harsher with the sun directly overhead.
7. Kiss!
If you're not used to getting your photo taken, it can make you nervous and/or tense. Kissing your fiancé/fiancée not only makes for a romantic moment, but also it can help you relax, connect with your partner, and forget you're in front of a camera, all of which makes for more natural and extra special photos.
You're now ready to show your love via engagement photography! If you're looking for a professional to take the photos for you, contact me today. I'd love to meet you two!
Creative Commons Attribution: Permission is granted to repost this article in its entirety with credit to Photos by Cheryl and a clickable link back to this page.