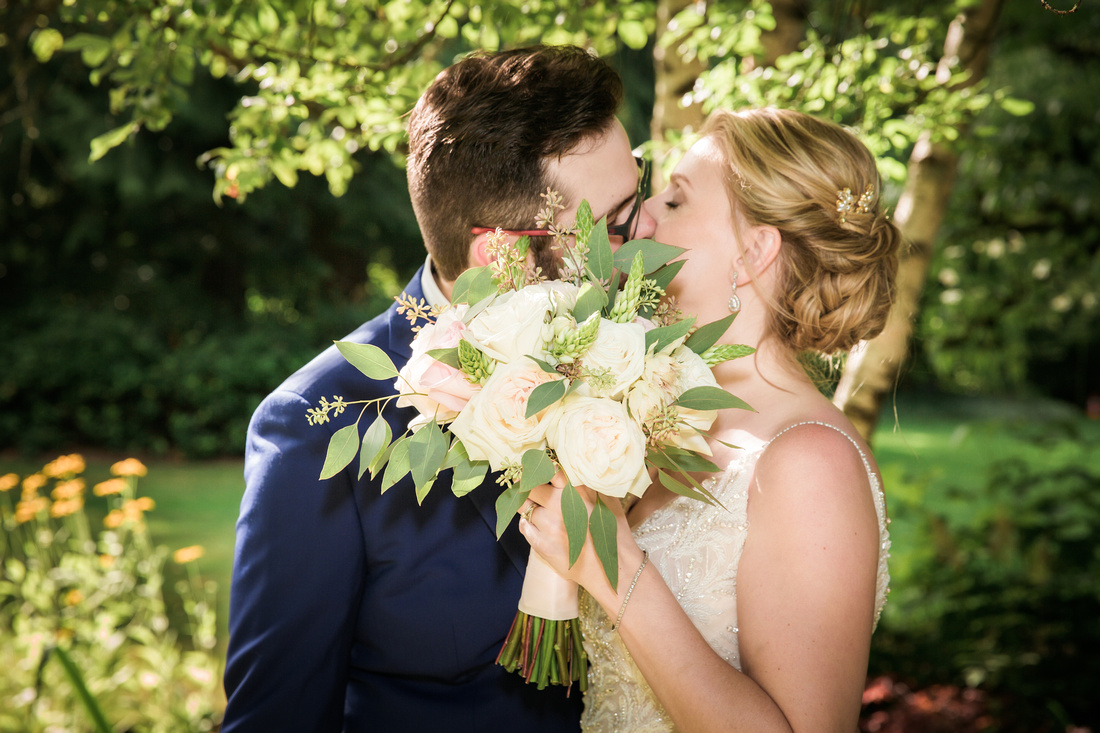 Smaller weddings are becoming increasingly popular. This is mostly thanks to this new decade's most recent (and radical) changes to the way we celebrate holy matrimony. Regardless, if you're planning on saving with guests, you can definitely have an amazing photography experience. Here are my tips on how to have the perfect pictures in an intimate wedding.
1. Make a list
It's worth your while knowing more about what kind of wedding photos you do want, as opposed to letting your photographer second-guess. Whenever I'm hired, I make it a point to stay as organized as possible while also leaving a little legroom for more creative opportunities, such as sunset shots and romantic moments between newlyweds.
Are you proud of the cake that was baked for the occasion? Was your wedding dress homemade? Were there special stories behind the rings you're exchanging? Put them in your list! It's easier to think of what you do want as opposed to simply saying everything. After all, depending on the type of photography package you purchase, you want to get your hard-earned money's worth. Maybe your budget can only cover a few hours compared to a full day's worth. Feel free to go over this list with your betrothed (if they want to).
2. Think in Colours
Backgrounds are as important as the colour scheme you pick for the flowers and decor for your wedding day. Since we're talking small scale, you'll have more chances to really examine the smaller details. For example, will the time of the wedding take place around high noon or are you considering a morning one instead, where breakfast instead of dinner will be served? Will the ceremony take place in a backyard, or at the beach? What kind of flowers are going into the bride's bouquet?
Again, take your time to think about these colours and then relay them to your photographer. Seriously, the more details you have, the more vibrant and amazing your intimate wedding pictures can be.
3. Be Present
This sounds more like an obvious thing to say, but hear me out. When planning your wedding, what was usually on your mind? Was "smelling the roses" one of them? If not…then why not make time to do so?
Let yourself relax into a calm. Really admire the shoes, your dress, and all of the little things that you are wearing for the first time. Embrace these calmer moments, and even surprise ones.
You've already spent so much time planning and deciding and making your day magical. Even if your wedding will be smaller, the best thing you can really do is be present in those priceless moments.
Bonus Wedding Photo Ideas
Maybe you think these tips are great and all, but are wondering about some actual photography ideas for your intimate wedding? If so, consider this my pre-wedding gift to you.
Let the kids be involved. Yes, you read that right. Unless your wedding is adults only, having kids be in the spotlight for a moment or two can add some energy and liveliness to your wedding photos. No child is the same either. For every mischievous rascal who can't wait to get out of their fancy clothes, there's a polite and sweet little one doing their best to help the bride and groom out and usually in their own way. Also, if your own children are a part of your big day, they're definitely worth photographing too.

Allow breathing room for creative shots. Some couples use their own decorations from the wedding setup to capture some really cool moments on camera! Other times they enjoy each other's company while letting the scenery speak for itself. Which prop or scene do you want to enjoy the most?

Don't let a shift in weather get you down. Did you know that rain on your wedding day actually means good fortune, a sign that your marriage will last? If it's raining, why not grab an umbrella with your newlywed spouse and go have some fun together? Let your wedding photographer do the job of catching those romantic moments for you.

Got a sense of humour? Let some grimaces or wacky faces slide into your photoshoot. It'll take the edge off of everyone feeling like they have to force themselves to look formal and instead enable everyone to relax and naturally smile once the pressure's been taken off with a funny picture. Some couples have actually preferred the funnier wedding photos when everything is over!
Start with these tips for your more intimate wedding and then see where the day takes you. Enjoying yourself the whole while...that's the real key to getting those perfect wedding pictures.
Need some help with planning the photos for your big day? Need a creative professional wedding photographer to help you out? Maybe we're a good match. Contact me today and let's figure out together how I can best capture your intimate wedding memories forever.
Creative Commons Attribution: Permission is granted to repost this article in its entirety with credit to Photos by Cheryl and a clickable link back to this page.