Family Photoshoot: Celebrating Life's Journey
As the saying goes, "time flies when you're having fun," and nothing is more fulfilling than watching your family grow up. From the moment your little ones are born to their first steps, their first day of school, and beyond, capturing those precious moments with family photography can help you celebrate life's journey. In this blog post, we will discuss why family photography is a must-have for every family. We will also explore the benefits of capturing family moments through photography and how to choose the right photographer for you. Planning a successful family photoshoot can be daunting, but don't worry! We've got you covered with tips and tricks on how to nail that perfect shot. With creative ideas for outdoor adventures, in-home sessions, and themed photoshoots, we'll help you choose the right type of photography that fits your family's style. Whether it's traditional poses or candid shots, we'll provide you with posing tips that work. Lastly, we'll share ideas on how to display your family photos creatively and preserve them for generations to come. So grab a cup of coffee, sit back, relax, and let us guide you through this exciting journey of capturing priceless memories with your loved ones.
Appreciating Your Stage of Life Through Family Photography
Celebrate your family's journey with beautiful portraits that capture special moments and preserve memories of each stage of life. Reflect on how far you've come as you embrace the joy and love that radiates from your whole family. Hiring a professional family photographer in Vancouver can be a great idea, especially if you have young children who may not always be willing to smile in front of the camera. Autumn, with its vibrant colors and cozy atmosphere, offers a great time for a family photoshoot. Capture candid photos of your family enjoying Christmas festivities, or seize the opportunity to document important milestones such as a newborn's first time meeting their siblings.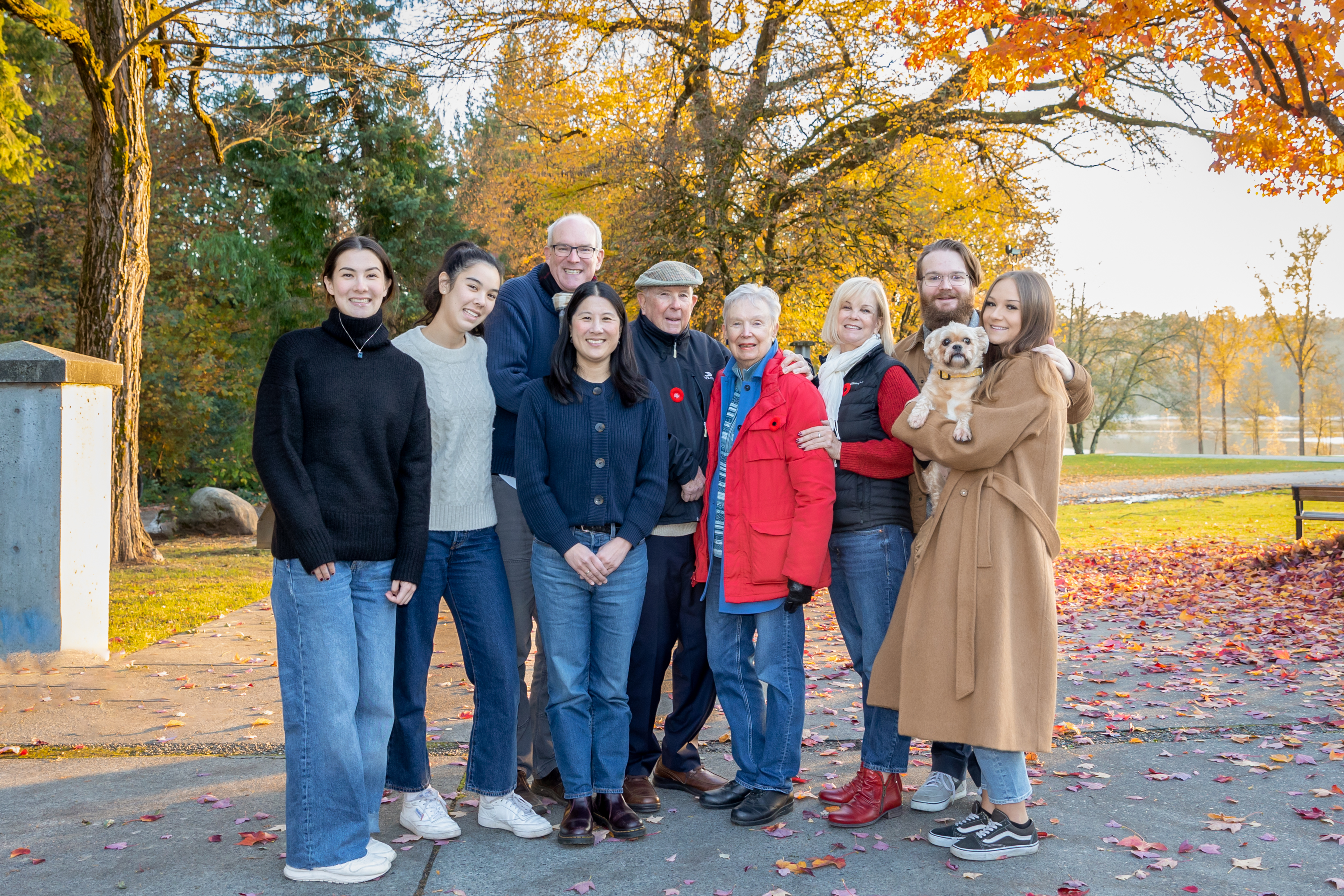 Why Family Photography is a Must-Have for Every Family
Freeze time and create lasting memories by capturing the essence and bond of your whole family with professional family photography. Cherish the milestones and growth of your loved ones, creating a legacy to pass down through generations. Family photography helps you appreciate the love and connections within your family, making it a great idea to document special moments. Don't miss out on this great opportunity to create beautiful and candid photos that celebrate your family's journey.
Benefits of Capturing Family Moments Through Photography
Preserving the beauty of everyday life, family photography captures candid moments that truly reflect your family's personality. Professional family photos create a beautiful backdrop for your home, while documenting family moments strengthens the bond between family members. It allows you to see your family from different perspectives, creating a lasting legacy filled with cherished memories. Capture the joy and love shared among your loved ones, making every moment a great opportunity for a family photoshoot.
How to Choose the Right Family Photographer for You
When selecting a family photographer, it's important to find someone who specializes in family photography. Look for a photographer who captures natural and candid moments, as this will result in authentic and heartfelt images. Consider the photographer's style and make sure it aligns with your vision for the photoshoot. Reading reviews and testimonials can help gauge their expertise and reputation. Lastly, scheduling a consultation is a great way to ensure you have good chemistry and rapport with the photographer.
Planning a Successful Family Photoshoot: Tips and Tricks
When planning a family photoshoot, it's important to select a location that holds meaning or provides a beautiful backdrop. Coordinate outfits to create a cohesive look for your whole family. Choose a time when everyone is well-rested and in a good mood to ensure a great time in front of the camera. Incorporate props or activities to add fun and personality to the photos. Remember to relax and enjoy the experience, as this will help capture genuine smiles and expressions.
Types of Family Photography: From Candid to Posed
Capture the natural moments and emotions of your family with candid family photography. These photos reflect the genuine joy and love shared among family members. On the other hand, posed family portraits offer a timeless and elegant look, perfect for special occasions or formal settings. Lifestyle family photography documents your everyday life, showcasing the beautiful ordinary moments. Documentary family photography tells a story through unscripted moments, capturing the essence of your family's unique journey. Lastly, fine art family photography adds an artistic touch to your photos, creating stunning and visually captivating images.
Creative Family Photoshoot Ideas to Celebrate Life's Journey
Explore the beauty of nature with an outdoor adventure session. Capture the warmth and love of your family in an in-home experience. Add fun and character to your photos with themed photoshoots. Include extended family members for a multi-generational gathering. Create magical memories with holiday or seasonal-themed sessions. These creative family photoshoot ideas will help you celebrate life's journey in a unique and memorable way.
Outdoor Adventures: Exploring Nature with Your Family
Explore the beauty of outdoor locations for your family photoshoot. Incorporate natural elements like trees, fields, or bodies of water to enhance the sense of adventure and love for the outdoors. Enjoy the freedom and spontaneity of capturing candid photos in the natural light. Let the backdrop of nature enhance the beauty of your family portraits. It's a great opportunity to create lasting memories in scenic settings.
In-Home Sessions: Capturing the Beauty of Everyday Life
In-home sessions provide a unique opportunity to document the intimate and special moments of your family within the cozy confines of your own space. By including meaningful items and activities that represent your family, you can create a relaxed and comfortable environment for natural photos. These sessions celebrate the uniqueness of your family's daily routines and rituals, capturing the beauty of everyday life in a candid and authentic way.
Themed Photoshoots: Adding Fun and Character to Your Family Photos
Add a playful and unique touch to your family photos with themed photoshoots. Bring your family's interests and hobbies to life by dressing up in costumes or coordinated outfits for a fun session. Incorporate props or choose locations that reflect your family's personality. From favorite books and movies to different eras, let your creativity shine through themed photoshoots. It's a great way to add character and have a memorable time capturing your family's journey.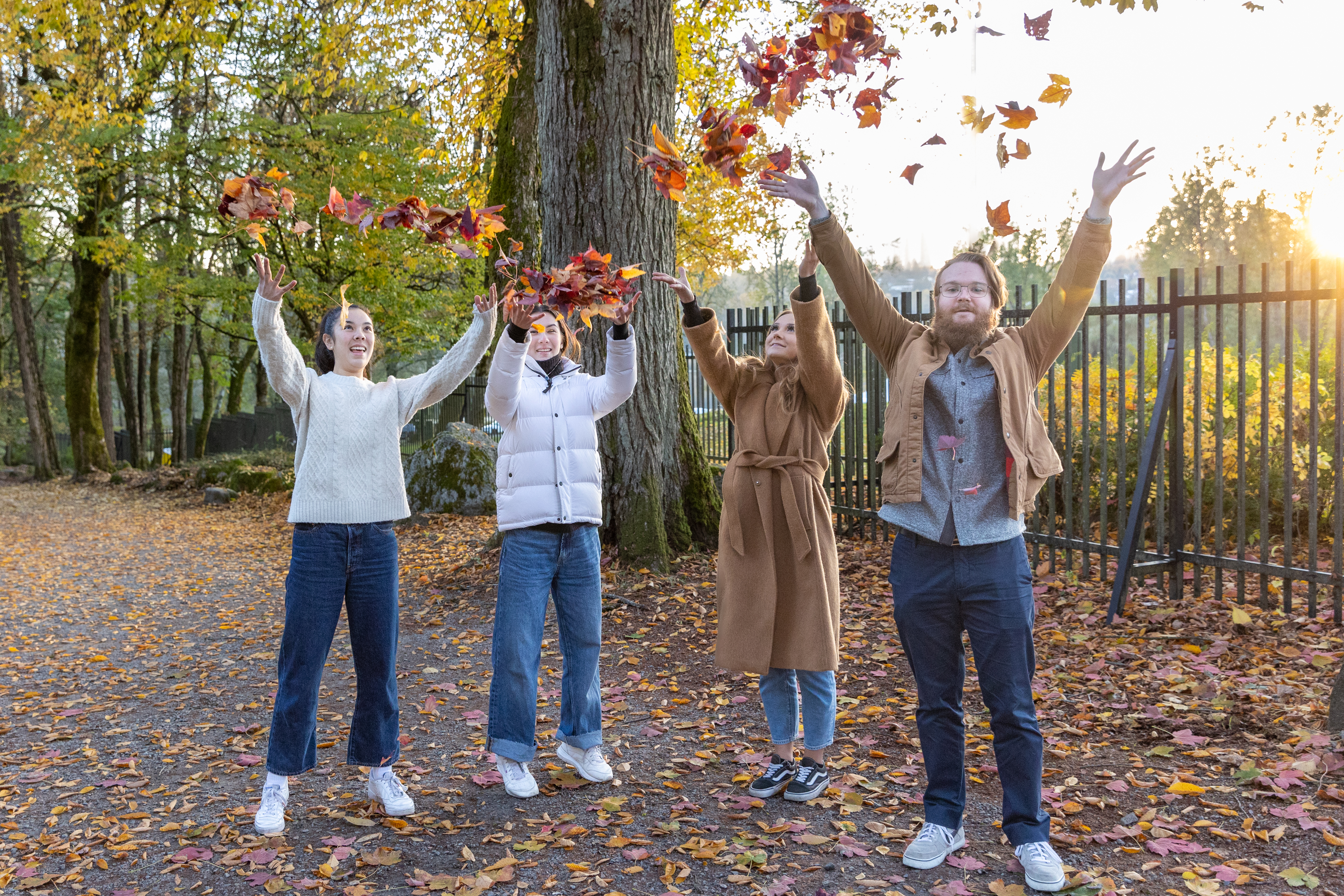 Posing Like a Pro: Family Photography Poses That Work
Experiment with various poses to capture the unique personality of your whole family. Utilize natural light to create a warm and inviting atmosphere in your photos. Consider incorporating props or accessories to add visual interest and depth to your poses. Don't forget to capture candid moments of laughter and joy for authentic and memorable photos. Embrace different angles and perspectives to showcase the true beauty of your family.
Traditional Poses: How to Look Your Best in Classic Poses
When it comes to family photography, traditional poses can create a timeless look that highlights the bond between family members. To ensure you look your best in classic poses, pay attention to posture and positioning, creating a flattering and cohesive composition. Consider using a beautiful backdrop to add depth and visual appeal to your traditional poses. Opt for formal attire to enhance the elegance and sophistication of your family photos. And don't forget to capture individual portraits, showcasing each family member's unique personality.
Candid Poses: Capturing Authentic and Natural Family Moments
Capture the true essence of your family with candid poses during your family photoshoot. Encourage your loved ones to engage in fun activities and interactions, allowing their genuine emotions and expressions to shine through. Use a telephoto lens for discreet shots that capture the authentic moments without intruding. Look for candid opportunities during everyday activities like playing or enjoying a meal together. Shooting in continuous mode allows you to choose the best shots from a series of candid captures. Embrace the spontaneity and create beautiful memories.
Action Shots: Adding Movement and Energy to Your Family Photos
Adding movement and action to your family photos can bring them to life, capturing playful moments of running, jumping, or twirling. To freeze the action and avoid motion blur in your shots, use a fast shutter speed. Experiment with different angles and perspectives to capture dynamic and visually interesting photos. Don't forget to include the surrounding environment to give context and showcase the location of your action shots.
Group Poses: Making Sure Everyone is Included in the Shot
When arranging your family members for a group pose, it's crucial to make sure everyone is visible and included in the photo. To create visual interest and balance, consider using different levels or props. Directing your family members to interact with each other can result in a natural and connected look. You can also use leading lines or framing techniques to guide the viewer's eye towards the family group. Don't be afraid to experiment with compositions and arrangements to find the most visually appealing group pose.
Maximizing Your Family Photography Session
Maximize the potential of your family photography session with these tips. Start by selecting a suitable location, whether it's the scenic outdoors or the comfort of your own home. Discuss your vision and preferences with a professional family photographer, ensuring they capture the essence of your family. Schedule the session when everyone is well-rested and in good spirits to ensure authentic and joyful photos. Make a list of must-have shots and moments you want to capture, while also leaving room for candid and spontaneous moments. Above all, relax, have fun, and enjoy the experience to create lasting memories.
Working with Children: Tips to Keep Them Engaged and Happy during the Photoshoot
When working with young children in a family photoshoot, it's important to keep them engaged and happy throughout the session. Bring along snacks, toys, or props to entertain them and make the experience enjoyable. Incorporate games or activities into the photoshoot to keep them interested. Allow for breaks and playtime to prevent boredom and restlessness. Choose a location that offers exploration opportunities, ensuring they stay engaged. Above all, be patient and understanding of their schedule and temperament.
Choosing Outfits: Coordinating Colors and Styles for a Perfect Picture
When it comes to choosing outfits for a family photoshoot, coordination is key. By coordinating colors and styles among family members, you can create a cohesive and visually pleasing look. Take into consideration the location and season when selecting outfits, making sure they complement the surroundings. Opt for timeless and classic clothing choices that won't look dated in the future. To add visual interest and depth, incorporate patterns or textures into your family's outfits. And don't be afraid to mix and match different pieces to create a unique and personalized look.
Props and Accessories: Adding Personality and Character to Your Family Photos
When it comes to family photos, props and accessories can be the perfect way to add personality and character to your pictures. Consider using items that reflect your family's hobbies, interests, or personalities. These props can create interactive and playful moments, bringing out genuine smiles and laughter from everyone involved. You can also incorporate sentimental items or heirlooms to add emotional value and meaning to the photos. Just be sure to pay attention to the scale and placement of props, ensuring they enhance rather than distract from the subjects. Experiment with different props and accessories to create a variety of looks and moods in your photos.
Lighting and Angles: Finding the Best Light and Perspective for Your Family Photos
When it comes to capturing memorable moments during a family photoshoot, lighting and angles play a crucial role. One tip is to schedule your session during the golden hour, when the natural lighting is soft and warm. Exploring different angles and perspectives can help you create visually dynamic photos that capture the essence of your family. Don't be afraid to experiment with backlighting for a dramatic look or use natural elements like trees to add interesting shadows and textures. Avoid harsh midday sun by seeking shade or using diffusers to control the lighting.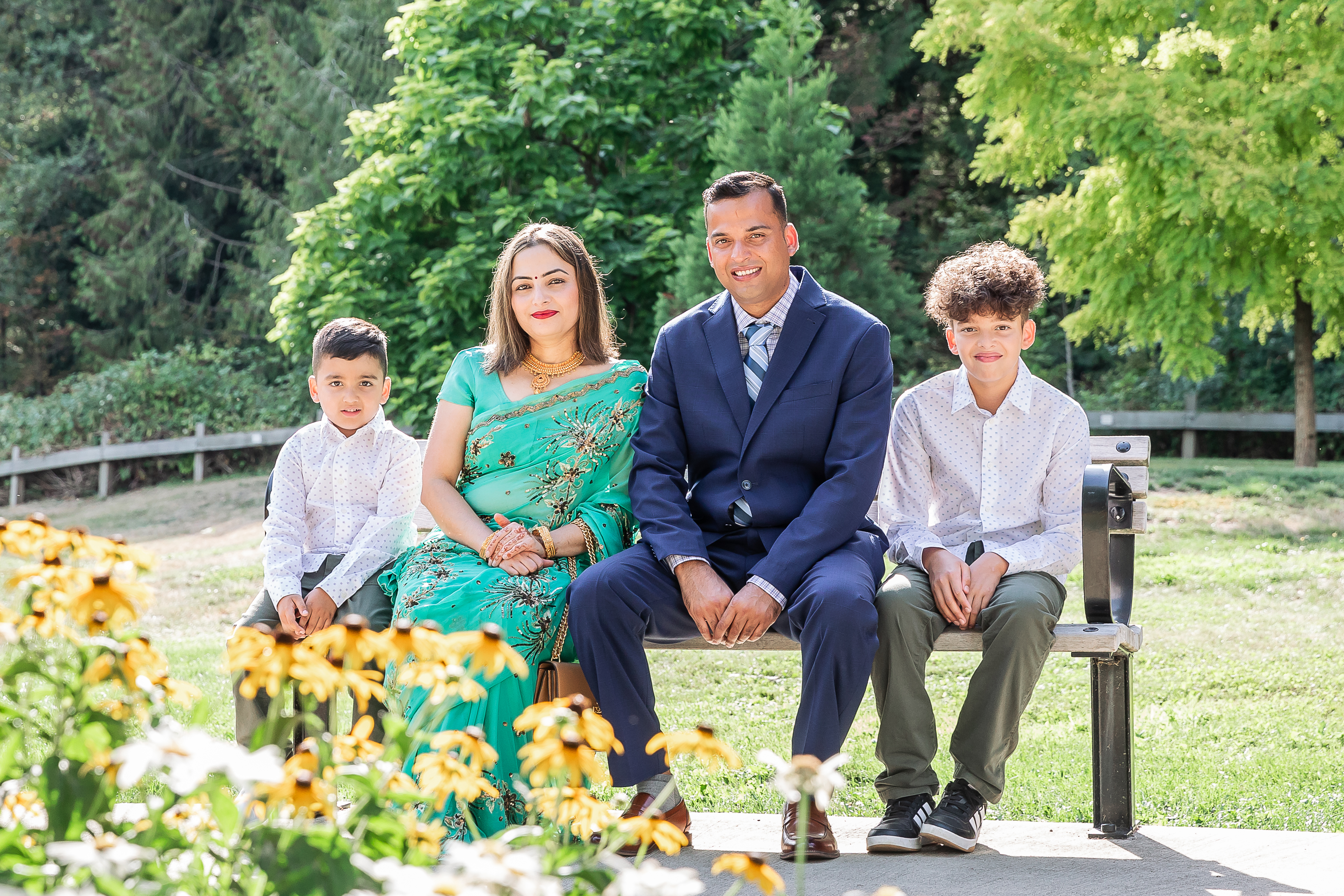 Capturing Memories That Last a Lifetime
Preserve your family's special moments with the expertise of a skilled family photographer. By trusting a professional photographer to document your family's journey, you can create beautiful and natural photos that capture the essence of your loved ones. From candid and genuine moments that reflect your family's unique personality to celebrating life's milestones, a family photoshoot is a great opportunity to create lasting memories. Schedule your session during golden hour, for a stunning backdrop of sunset and autumn colors. Trusting a professional to capture these precious moments ensures that you'll have cherished memories to treasure for years to come.
Displaying Your Family Photos: Creative Ways to Showcase Your Pictures
When it comes to displaying your family photos, there are plenty of creative ways to showcase your pictures. One idea is to turn your family photos into stunning wall art. Another option is to create a photo gallery wall, where you can showcase your favorite family moments. You can also use unique frames and arrangements to display your photos in a creative and personalized way. Additionally, incorporating your family pictures into personalized home decor is a great idea. By doing so, you can share your family's story through a beautifully curated photo display.
Turning Your Photos into Art: How to Choose the Right Medium for Your Family Pictures
When it comes to turning your family photos into art, there are various options to consider. Canvas prints offer a timeless and artistic look, while framed photos add elegance and sophistication. A professionally designed photo album can beautifully showcase your family's journey, while metal prints provide a modern and sleek display. Choosing the right medium is crucial in complementing your home's interior and personal style.
Sharing Your Photos: Ideas for Announcements, Gifts, and Social Media
Create personalized birth announcements with your family photos to share your joy with loved ones. Cherished memories can be given as gifts through custom photo calendars or photo books. Share your family's milestones and memories on social media platforms to connect with friends and family. Use family pictures to create personalized photo gifts, spreading love and happiness. Holiday cards created from family photos are a great way to bring joy to others' lives.
Preserving Your Family Legacy: Tips for Archiving and Protecting Your Family Photos
Preserving your family legacy is a meaningful endeavor that requires careful consideration. To safeguard your precious family photos, it's crucial to digitize them for long-term preservation. By organizing your photos in albums or boxes, you can keep them safe and easily accessible. Additionally, storing your digital photos in multiple backup locations ensures added security. To ensure the longevity of your family's photo collection, create a backup plan and consider seeking expert advice from a professional archivist.
How to Choose the Right Family Photography Package for You
When selecting a family photographer, it's important to consider several factors. Start by determining your budget and finding a photography package that fits within it. Also, think about the duration of the photo session and the number of final images included. You'll want to evaluate the photographer's style to ensure it aligns with your vision. Look for packages that offer a variety of locations or settings for your family shoot. Reading reviews and testimonials will help gauge the photographer's expertise and professionalism.
Questioning the Price: What to Look for in a Family Photography Package?
When considering the price of a family photography package, it's important to assess the photographer's experience and qualifications. Look for added value in the package, like retouching services or extra prints. Reputation, portfolio, equipment quality, and level of service should also be evaluated. Communication with the photographer is key for a successful photo shoot.
In conclusion, family photography is not just about capturing beautiful images, but it's about celebrating the journey of life. It allows you to appreciate the different stages and moments that make your family unique. By investing in family photography, you are creating a lasting legacy that can be cherished for generations to come. Whether you prefer candid shots, posed portraits, or themed photoshoots, there are endless creative possibilities to express your family's personality. Remember to choose a photographer who understands your vision and can capture the essence of your family. And when it comes to displaying and sharing your photos, explore different mediums and consider ways to showcase and preserve your precious memories. If you're ready to capture the joy and love within your family, get in touch with our team to discuss the perfect family photography package for you.