Every wedding is a unique story waiting to be told, and for us photographers, it's an opportunity to freeze those magical moments in time. Welcome to the enchanting world of wedding photography in Port Coquitlam, where each click of the shutter captures not just a picture, but a profound emotion, a fleeting glance, and a memory that will last a lifetime.
In this blog, we will embark on a journey through the lens, exploring the art, passion, and dedication that go into becoming a wedding photographer in Port Coquitlam. From picturesque venues to heartwarming stories, we'll unveil the secrets behind creating those picture-perfect moments that define the most important day in a couple's life.
So, whether you're a fellow photographer seeking inspiration, a bride and groom planning your special day, or simply an admirer of visual storytelling, come along as we delve into the world of wedding photography in the charming city of Port Coquitlam, British Columbia. Get ready to Say Cheese and uncover the magic that happens behind the camera lens!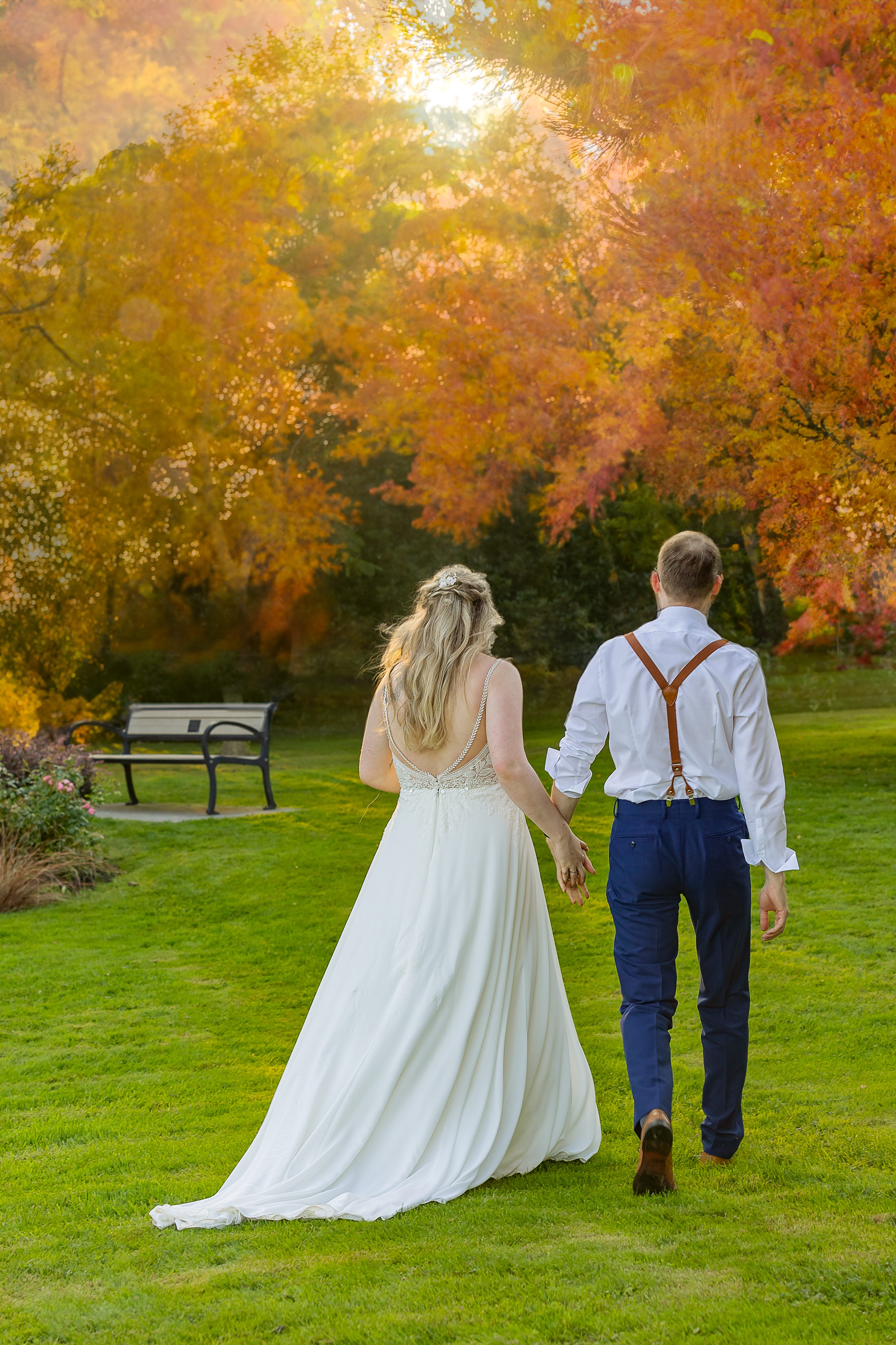 Behind the Lens
Peek behind the curtain and discover the heart and soul of wedding photography in Port Coquitlam. In this chapter, we'll delve deep into the artistry and craftsmanship that go into capturing those enchanting moments on a couple's most significant day. From the intense preparation to the spontaneous creativity, we'll unveil what truly happens behind the lens.
The Photographer's Perspective:
Gain insights into the unique perspective and mindset of a wedding photographer. What motivates them, and how do they prepare for each assignment?
Skill and Expertise:
Explore the technical skills and artistic talents required to excel in wedding photography. Learn about the composition, lighting, and storytelling techniques that professionals employ.
The Unseen Moments:
Discover the magic of capturing candid, unscripted moments that define the essence of a wedding. Find out how photographers become invisible observers, ready to seize those fleeting expressions and emotions.
Equipment Essentials:
Get a glimpse into the tools of the trade. Understand the importance of camera gear, lenses, and accessories in achieving stunning results.
Preparation and Planning:
Learn how meticulous planning is the key to success. From scouting venues to creating shot lists, find out how photographers ensure they are fully prepared for the big day.
Creativity Unleashed:
Explore the innovative and creative side of wedding photography. See how photographers use their artistic flair to craft unique and memorable images.
The Photographer's Role:
Understand the multifaceted role of a wedding photographer, from being a director during posed shots to a storyteller during the ceremony and reception.
Adapting to Challenges:
Weddings can be unpredictable, and photographers must adapt to changing conditions. Discover how they handle unexpected challenges like weather, equipment malfunctions, and more.
Personal Stories:
Hear firsthand accounts from Port Coquitlam wedding photographers about their most memorable and challenging experiences. Learn what drives their passion for capturing love stories.
This chapter will take you on an intimate journey into the minds and hearts of wedding photographers in Port Coquitlam, shedding light on the dedication and passion that make every click of the shutter a work of art.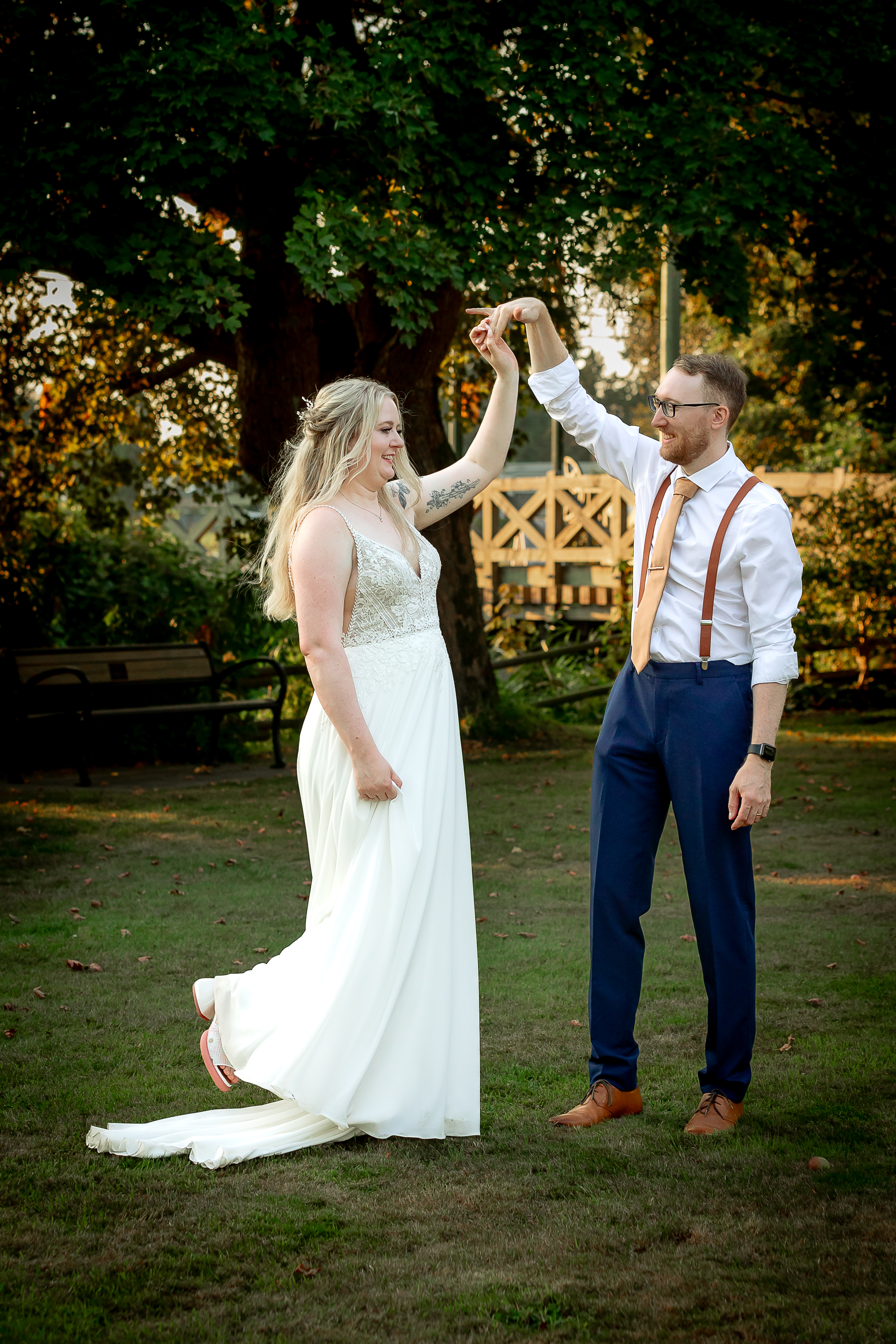 Tips for Brides and Grooms
In this chapter, we offer essential advice for couples in Port Coquitlam to maximize their wedding photography experience:
Plan with Precision:
Learn how careful planning, including timelines and shot lists, can streamline your day.
Choosing the Right Photographer:
Discover how to select a photographer whose style aligns with your vision and build a rapport.
Engagement Sessions:
Explore the benefits of pre-wedding engagement sessions for comfort and connection.
Selecting Scenic Locations:
Find out how to choose picturesque locations that resonate with your love story.
Effective Communication:
Master the art of communicating your expectations, preferences, and special moments.
Flexible Timelines:
Understand the value of a flexible timeline to capture unexpected moments and creativity.
Stress Management:
Explore strategies for managing pre-wedding stress and maintaining a joyful atmosphere.
The First Look:
Delve into the tradition of the first look for intimate and emotive moments.
Details that Matter:
Learn to prepare and showcase personal items and decorative elements that tell your unique story.
Trust Your Photographer:
Discover the importance of trusting your photographer's expertise and giving creative freedom.
This chapter provides concise guidance for couples in Port Coquitlam to ensure their wedding photography experience is enjoyable and results in cherished memories.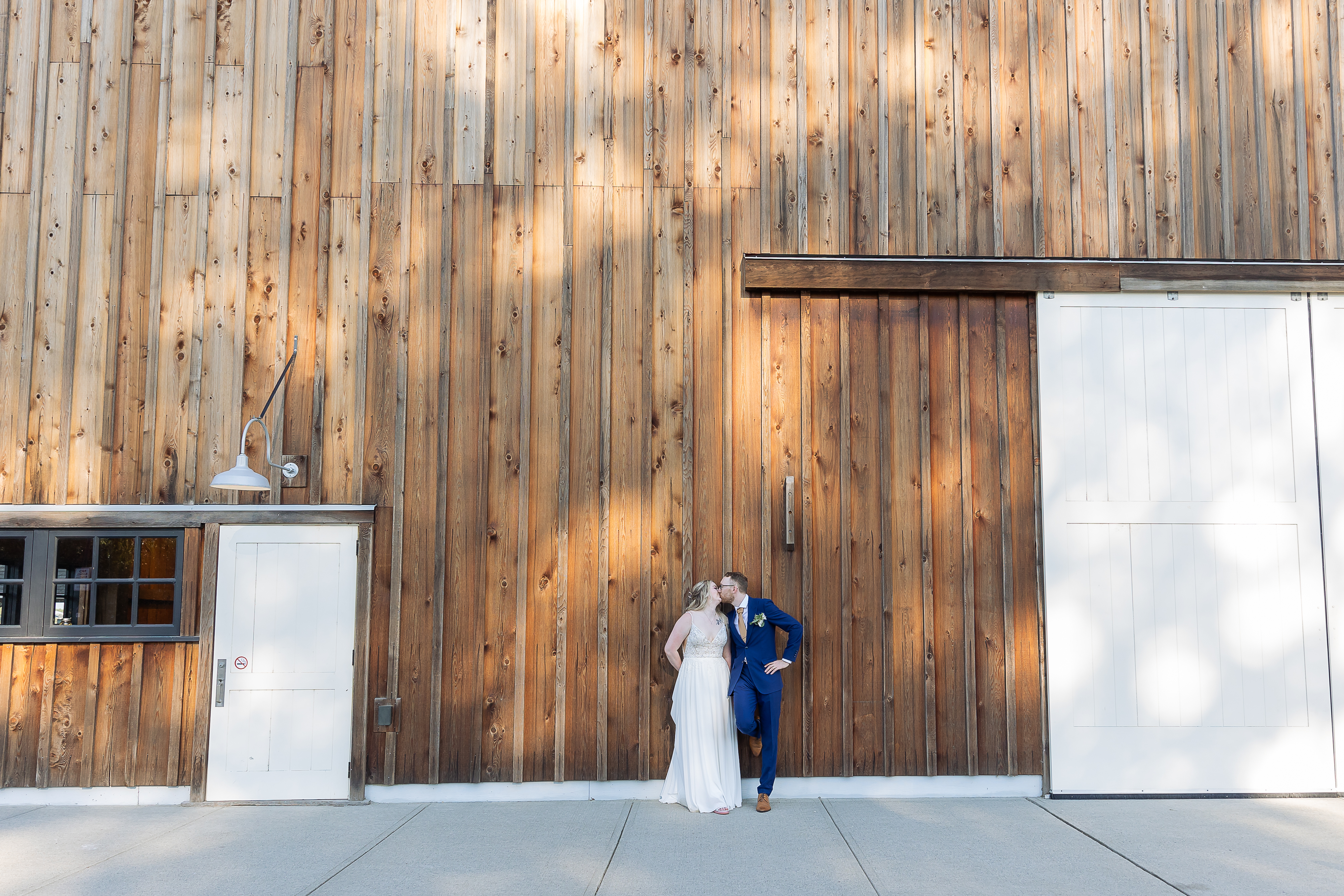 Port Coquitlam's Scenic Backdrops
Prepare to embark on a visual journey through the enchanting landscapes and urban charm that make Port Coquitlam an enticing canvas for wedding photography. In this chapter, we delve into the myriad facets of the city's scenic backdrops, each offering a unique backdrop for capturing the essence of love and celebration.
Explore the natural beauty and diverse settings that Port Coquitlam provides for wedding photography. From lush parks and waterfronts to charming urban landscapes, discover how these backdrops enhance the magic of capturing love. We'll also reveal hidden gems, seasonal inspirations, and cultural influences that make Port Coquitlam's scenery an ideal canvas for wedding photography.
The Art of Storytelling
In this chapter, we explore the heart of wedding photography: the art of storytelling. Wedding photographers are skilled narrators, and here we uncover their ability to craft intricate narratives through images:
Emotions Captured:
Discover how photographers freeze moments of genuine emotion, from laughter to tears, to create a compelling story.
Love's Journey:
Explore how wedding photographers tell the tale of a couple's journey leading to their special day, drawing from their history and shared experiences.
The Beauty of Candid Shots:
Candid photos add authenticity, and we delve into how they capture the unfiltered essence of the day.
Symbolism and Composition:
Understand how symbolism and composition convey deeper meanings and emotions within each frame.
Sequencing the Story:
Learn about the importance of sequencing photos to create a cohesive narrative, guiding viewers from the first look to the final dance.
Details Speak Volumes:
Discover how small details, like glances and gestures, contribute to the grand narrative of a wedding.
Playing with Light:
Explore how light is used to evoke mood, drama, and intimacy, enhancing the storytelling.
Editing Enhances the Tale:
Post-processing complements storytelling, with techniques like color grading and cropping enhancing the visual narrative.
Collaboration with Clients:
Understand how photographers work closely with couples to weave their love story, preferences, and cherished moments into the narrative.
This chapter immerses you in the artistry of visual storytelling, revealing how Port Coquitlam's wedding photographers paint vibrant narratives of love, joy, and connection with each click of their camera, creating cherished memories for generations to come.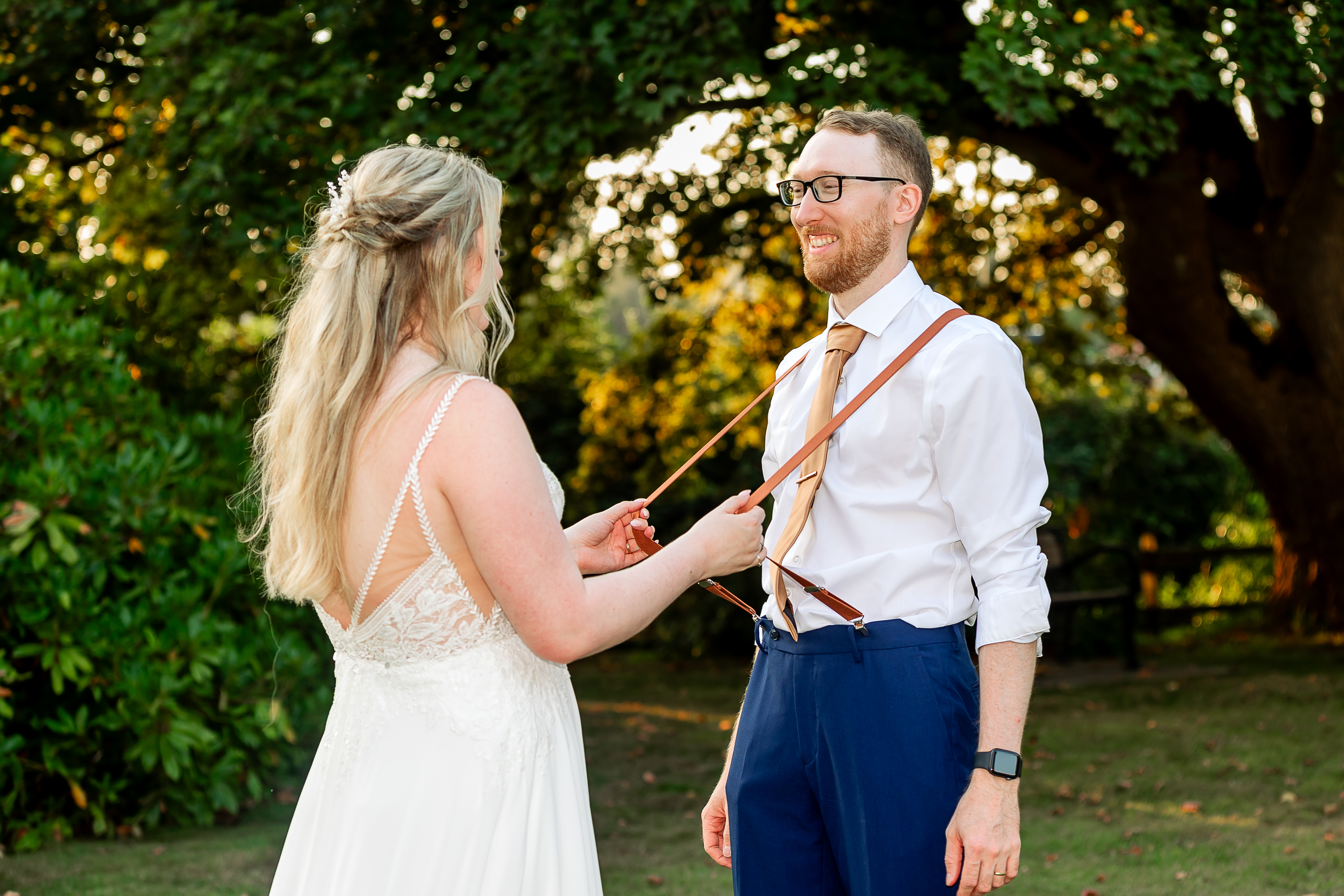 Challenges and Triumphs
This chapter unveils the exhilarating world of wedding photography in Port Coquitlam, where photographers confront real-world challenges and savor hard-won triumphs:
Gear Resilience:
Learn how photographers prepare for equipment glitches, preventing them from stealing the spotlight.
Diverse Environments:
From gardens to historic venues, see how photographers adapt to varying settings and lighting conditions.
Choreographing Crowds:
Join the orchestration of bustling wedding parties and lively guests for group photos.
Navigating Emotions:
Witness photographers navigate intimate, emotional moments, striking the right balance between empathy and professionalism.
Client Delight:
The final chapter is ensuring clients leave with more than satisfaction, cherishing their memories.
Triumphs Amidst Challenges:
Experience the highs and lows, from magical shots to heartwarming moments that reaffirm a photographer's passion.
This chapter is a snapshot of wedding photography in Port Coquitlam, showcasing the dedication and resourcefulness of photographers as they craft cherished memories in the face of trials and triumphs.

Our exploration of Port Coquitlam's wedding photography journey unveils the artistry, passion, and dedication behind every frame. From picturesque backdrops to storytelling, challenges to triumphs, we've uncovered the essence of this mesmerizing craft. Port Coquitlam's natural beauty and urban charm provide a captivating canvas for love stories. To connect with Port Coquitlam's finest wedding photographers, call us at 604-644-4194 and turn your love story into timeless art. Thank you for joining us on this journey; may your own love story be as beautiful and joyous as those we've shared here.